One list to audit it all.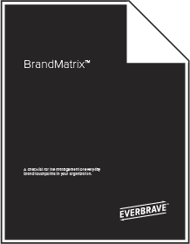 Many marketers struggle with keeping a handle on all of the various brand touchpoints in their organization. Who is using which logo? What message? Are the templates consistent? Was it written effectively? The list goes on. Managing this can be a daunting task.
This list will help you to:
Look at the brand landscape of your entire company
Remember often forgot about assets in your company
Keep an ongoing inventory of all touchpoints
Strengthen your brand voice by being super consistent!
Determine the overall scope of your brand assets with this checklist. Complete this form to get the list now!